DIA Pharmacovigilance and Risk Management Strategies Conference 2018
[fusion_builder_container hundred_percent="yes" overflow="visible"][fusion_builder_row][fusion_builder_column type="1_1″ background_position="left top" background_color="" border_size="" border_color="" border_style="solid" spacing="yes" background_image="" background_repeat="no-repeat" padding="" margin_top="0px" margin_bottom="0px" class="" id="" animation_type="" animation_speed="0.3″ animation_direction="left" hide_on_mobile="no" center_content="no" min_height="none"][fusion_text]Med Communications' expert team of all-inclusive, complete regulatory solutions will be at booth 14 on January 22-24, 2018 at the DIA Pharmacovigilance and Risk Management Strategies Conference.
Various objectives of this conference include leading the implementation of an integrated signal detection and management project, recognizing the advantages of various data visualization tools, identifying strengths and limitations of specific data sources and methods for signal detection and evaluation. Attendees will also focus on interpreting outputs from automated quantitative signal detection methods (data mining results), discuss setting up triage and prioritization procedures for safety signals, apply structurAd medical assessment to safety signal evaluation, and integrate safety signal management into overall risk management. This conference is an excellent opportunity to network with fellow colleagues as well.
Drs. Sharon Bathory and Stacy Witham will be present to discuss our professional staff's extensive experience in pharmacovigilance and medical information. For the past 20 years, Med Communications has been a premiere resource for global medical affairs services. Trusted by the world's leading pharmaceutical, biotechnology, and medical device manufacturers, we are the right partner and the right resource. Our global services include medical information, scientific content development, and pharmacovigilance.
https://www.diaglobal.org/en/conference-listing/meetings/2018/01/pharmacovigilance-and-risk-management-strategies-conference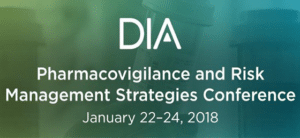 [/fusion_builder_column][/fusion_builder_row][/fusion_builder_container]